Welcome to the Heart of Washington State
Discover The Hidden Gem Of The Pacific Northwest Adams County, Wa!
Unlock your potential and elevate your success in Adams County - the prime destination for growth and prosperity.
ADVANCING TOGETHER: ADAMS COUNTY'S VIBRANT BUSINESS COMMUNITY
Boasting a strategic location at the crossroads of commerce, Adams County offers unmatched opportunities for expansion and economic advancement. Our region's business-friendly environment, coupled with affordable land and resources, provides the perfect canvas to unleash your venture's full potential. 
Benefit from a highly skilled and motivated workforce, supported by top-notch educational institutions that fuel innovation. Join a vibrant community that embraces innovation, collaboration, and progress. 
Together, let's build a brighter tomorrow in Adams County.
Whether you're a small startup or an established enterprise, Adams County welcomes you with open arms to become a cornerstone of our thriving economy.
Adams County enjoys unparalleled access to essential transportation networks, making it an ideal hub for businesses and industries to flourish.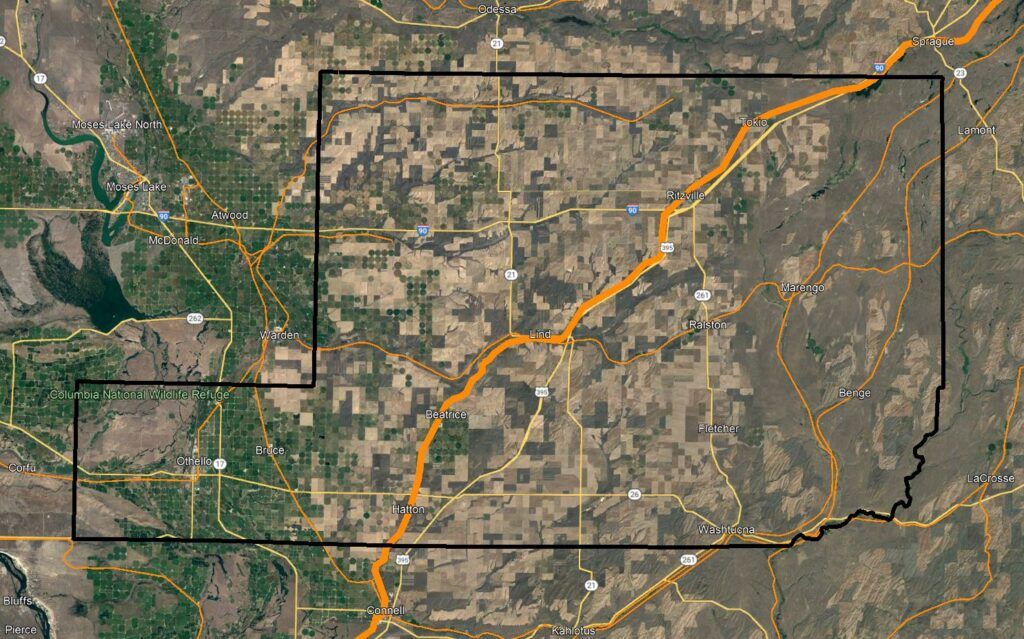 STRATEGIC TRANSPORTATION INFRASTRUCTURE
Strategically positioned, the county benefits from an extensive railroad system that facilitates seamless connections to major cities and markets through the Burlington Northern Santa Fe (BNSF) rail network, as the mainline runs right through the heart of Adams County. The well-established rail infrastructure offers efficient and cost-effective freight transportation, ensuring the smooth movement of goods and resources.
EXTENSIVE ROAD NETWORK FOR EXCEPTIONAL ACCESSIBILITY
Adams County is conveniently crisscrossed by a network of interstates and highways, providing businesses with exceptional accessibility to key regional and national markets. Whether it's Interstate 90, US 395, or WA SR-17, SR-21, SR-24, SR-26, or SR-261: These well-maintained roadways allow for swift distribution, reducing transit times and enhancing supply chain efficiency.
GATEWAY TO SUCCESS: STRATEGIC ADVANTAGES FOR BUSINESSES
Whether you seek to import, export, or distribute goods, Adams County's exceptional railroad and highway access create a gateway to success and economic growth, cementing its status as a sought-after destination for businesses seeking strategic advantages.
PROXIMITY TO KEY PORTS AND AIRPORTS
Access to the Port of Tacoma is a mere three-hour drive from Othello and only an additional half-hour from Ritzville. Access to the Port of Portland is a four-hour trip from Othello and an additional 30 minutes from Ritzville. The Seattle-Tacoma International Airport (SEA) is under four hours from anywhere in the county, and Spokane International Airport (GEG) is a simple 40 minutes from the Ritzville side of the county.